mr groundhog
morganchilders: is calling for 6 more weeks of winter weather… Yeah, the asshole always does. Judging by the weather this week, we could've actually had spring early too.
Free Public WiFi
jstn: Have you seen this wireless network? I see it *everywhere*, and it's so suspicious because it's always ad-hoc (meaning broadcasting from a computer rather than a regular access point). I imagined for a long time it was part of a virus; it waits for someone to connect, redirects to a page that exploits some hole in Internet Explorer, scrapes your hard disk and sends your social security...
I just stopped following someone because they bombed my dashboard with 3 pages of posts. Please don't do that.
Let Me Google That For You →
allisonweiss: Oh my god. Best website ever.
"An infinite number of mathematicians walk into a bar. The first one orders a..."
– this guy
marco: brieflynoted: PBS has an online poll posted asking if Sarah Palin is qualified.  Apparently Republicans knew about this in advance and are flooding the voting with YES votes. It will be reported on PBS,  picked up by mainstream media and can influence undecided voters in swing states.  Click on link and vote yourself. Here's the link:  http://www.pbs.org/now/polls/poll-435.html Let's...
Senator asks cell providers to explain text... →
phillip: What's more surprising is the scam is so apparent that even a United States Senator is getting involved. Senator Herb Kohl of Wisconsin, chairman of the Senate's antiturts committee, has sent a letter to the four big cell carriers, asking to explain the rising costs. Hopefully this will bring about some real change. I hate that I have an unlimited data plan but I still have to watch...
A great explanation of a popular C garbage... →
An Open Letter Addressed to Tom Vek, Zoot Woman,...
britticisms: PLEASE RELEASE A NEW ALBUM. SERIOUSLY. THIS IS GETTING RIDICULOUS. ESPECIALLY FOR YOU, LALI PUNA AND ZOOT WOMAN. ITS BEEN 4 YEARS EACH. Kisses, Britt
Watch
morganchilders: Yum… but scary. It's a hoax, I tried it. :(
Watch
rockets: I ♥ John Stewart
euphemisms for sex
Winston: last semester with lisa i kept getting errors when i tried to compile
Winston: then over the summer i debugged
Winston: now its all executing
Stephen: are you trying to tell me you're finally getting action from lisa?
Winston: i dont kiss and tell
Stephen: how sad is it that i understood that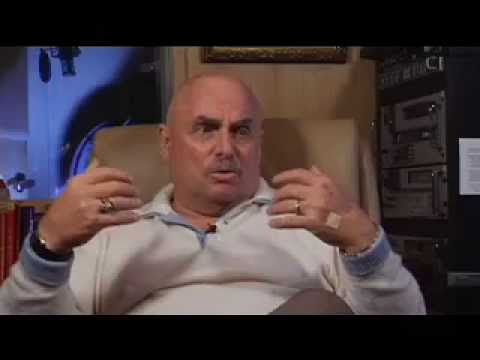 Test your Color IQ →
I got a 6.

Opentape →
(via aja)
I'm in friggin' India.
The new Girl Talk album is pay what you will. →
fabuloussalmon: I have a mental disease which causes my first statement in a conversation to be true, and all statements made after that to be lies. So after this message, all others I send you are lies, no matter how much I protest.
me: sweet
me: can you repeat your first statement?
fabuloussalmon: well, you will have to admit as well as I that that is damn clever for a Salmon bot
me: whatever, bots are dumb. you already failed the turing test.
And sadly, he wouldn't reply after that.
"Think of how well an airline that offered in-flight heroin would do servicing a..."
– Ricky Van Veen, on airlines with in-flight Internet access (via marco)
Overheard In The Office (via peterwknox)
CSR, on speakerphone: And where would you like this order shipped?
Secretary: 123 Main St.*, Los Alamos, New Mexico.
CSR : We don't ship out of the country.
Secretary: That's fine, but this address is in the country.
CSR : No, you said to ship it to New Mexico.
Secretary: Yes, New Mexico is a state in the US.
CSR : Sorry, but we can't ship out of the US.
Secretary: Do you have a supervisor I can talk to, please?
[Long pause.]
CSR supervisor: This is Tim. Can I help you?
Secretary: I hope so, Tim. Your employee doesn't seem to understand that New Mexico is a state in the United States, and so refuses to ship me your product.
Supervisor: Well, that's true. We can't ship out of the country. I'm sorry ma'am.
Secretary, raising her voice a little: Have you never even heard of the state of New Mexico? It's one of the big, square ones? It's right between Texas and Arizona? It's one of the 50 United States?
Supervisor: I'm sorry, it's just our policy not to ship out of the US.
Secretary: Tim, let me get this straight. Your company is going to lose a $14,000 order because the people in your customer service department are too moronic to know or comprehend that the state of New Mexico is a part of the United States?
Supervisor: Yes, ma'am. That's our policy.
Secretary, completely exasperated: Well, I guess there's nothing more to be said, is there?
Supervisor: No, ma'am. Have a nice day.
What Do People Do When Their Neighbors Win In... →
Watch
(via bullshit)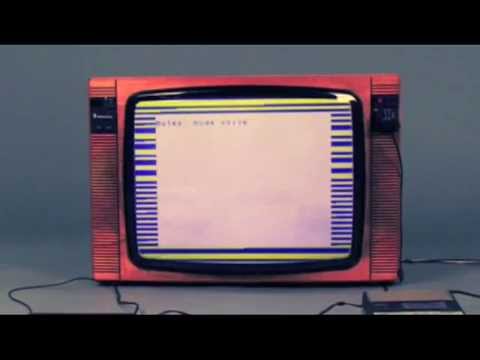 "I will be the Democratic nominee for the President of the United States of..."
– Barack Obama, 3 June 2008, 10:15 PM. (via squashed) (via britticisms)